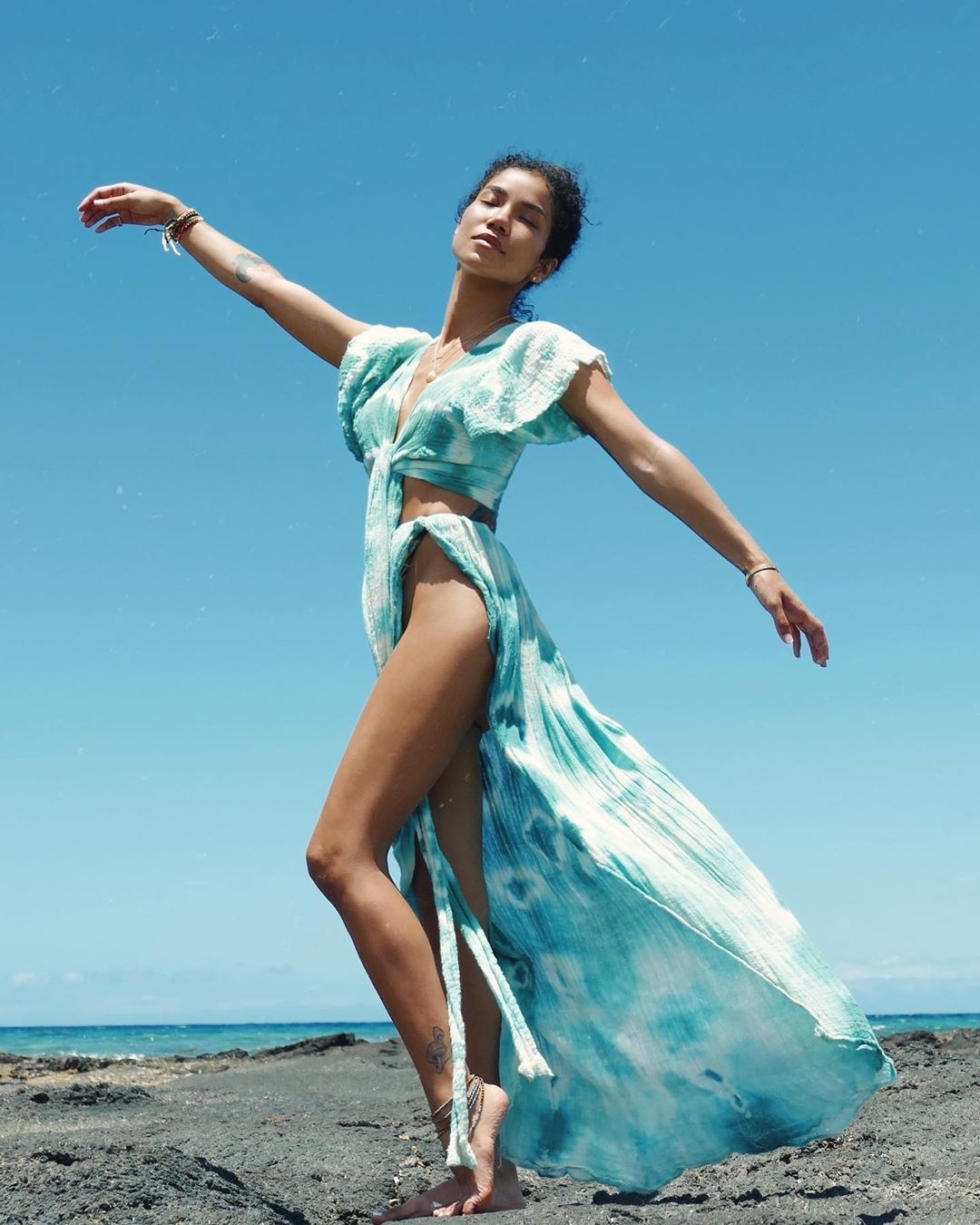 ---
Whether it was your co-worker, neighbor, homegirl, or partner, somebody got on the last nerve you had today, and it's only morning.
Before you find yourself in a situation where you have let somebody know that you're saved, not soft, take a listen to Jhené Aiko's newest track, which promises to align your chakras and get your mindset for the week all the way together. "Trigger Protection Mantra," released last weekend, is a six-minute sound meditation that was created for "relaxation purposes" using a harmonic combination of chords that will heal you from the inside out. On Instagram, she explained:
"The E note will help in oversensitivity to criticism, will support in releasing the need to control, and support the boosting of self-esteem. Note of A will support release of nightmares and learning difficulties and strengthen high intuition and charisma. Note of high C connects to the cosmos, to the quantum field in the vibrational frequency of love. Super powerful notes, voicings and Alchemies."
If you're someone who's struggling to level up your meditation game but feel lost AF, this melody of singing bowls combined with Jhene's forever-calming voice may be the perfect place to start. To Jhené, meditation has been the key to her surviving a number of tough times in her life and recommends that all of us take at least a few minutes to "woosah" every damn day.